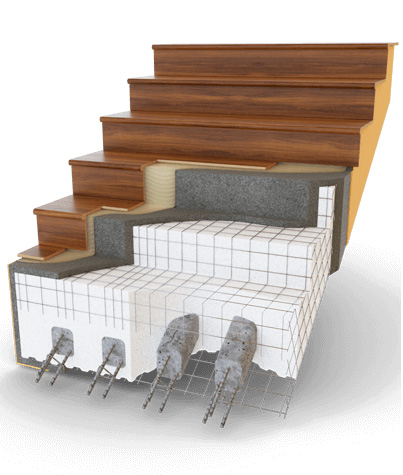 Stair Panel
The stair panel consists of an expanded polystyrene block, shaped according to the design requirements and sandwiched between two steel wire meshes. Once this panel is properly reinforced and completely casted in the appropriate spaces,  it is ideal to build stairs that can be superficially finished   with traditional plaster, tiles or any other finishing materials.
The stair panel is characterized by its quick and easy installation, combined with a distinct lightness and structural resistance.
Ideal for lightweight and resistant staircase that are fast to carry out.
Polystyrene block shaped according to CAD design
Coated with two layers of steel wire mesh
Reinforced and finished with casting on site
Easy to assemble due to its structural resistance and light weight